I just saw that there is a new technical whitepaper out by Frank Denneman of the famous http://www.frankdenneman.nl!!
Virtual machine storage provisioning historically has imposed operational challenges. Monitoring datastore capacity and I/O load has proven to be very difficult and as a result is often neglected. During the provisioning process for virtual machines, virtual disk datastores are often randomly selected, leading to hot spots and over- or underutilized datastores.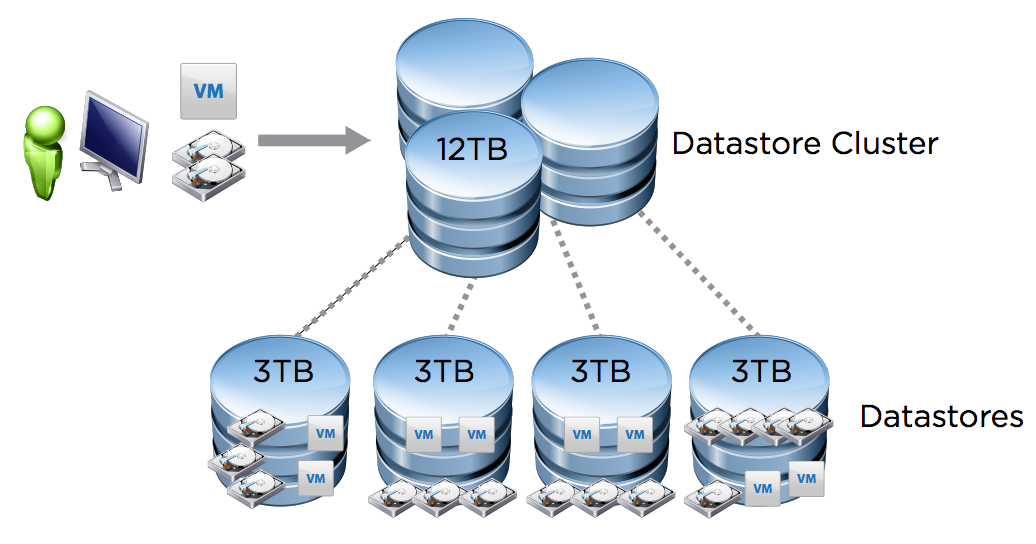 VMware vSphere Storage DRS was a new feature introduced in VMware vSphere 5.0 that provides smart virtual machine placement and load-balancing mechanisms based on I/O and space capacity. It helps decrease operational effort associated with the provisioning of virtual machines and monitoring of the storage environment. There are five key features that vSphere Storage DRS offers:
Resource aggregation
Initial placement
Load balancing
Affinity rules
Datastore maintenance mode
Read the full paper here: http://www.vmware.com/files/pdf/vmw-vsphr-5-1-stor-drs-uslet-101-web.pdf
Credit to Eric Sloof on this post from whom I pillaged the pic and some info from!